Communications and Public Speaking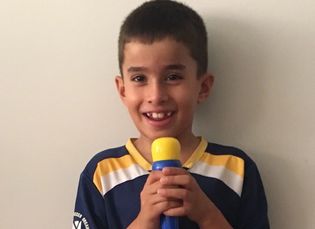 Our goal is to give your child an early edge in effective communication and listening, and thereby building leaders. Communication skills help children develop healthy interpersonal relationships, evaluate mediated messages, and learn to present themselves in effective and competent ways to others. Active listening is a key skill in any area of study, performance and everyday life.
Through this course we will reinforce effective communication, active listening, ease in speaking, projecting, making an impression and having a stage presence. We'll provide your child with plenty of opportunities to master key verbal and non-verbal skills, and show him/her how to incorporate essential public speaking techniques such as storytelling, humor, body language and relevant and effective visual aids to make their deliverance effective and memorable.